Driveways in Sheffield
Sheffield Bespoke Driveways are a trusted, professional company with a great reputation. We are based in Sheffield and cover all areas in Yorkshire. Whether you are looking for a traditional or modern finish, we design and install high quality driveways in Sheffield & the surrounding areas. We use the best quality material and modern installation techniques to ensure your project stands the test of time. Whether it be a small or large area covered, your local paving company will always ensure it is finished to the highest standard. From garden pathways to commercial surroundings, we cover it all.
SERVICES
Learn more about our paving anf landscape services here
AREAS COVERED
We proudly serve Sheffield and the surrounding areas
GALLERY
Our gallery of works features projects completed throughout Sheffield
Your Local Contractors For Patio & Driveway Surfacing in Sheffield
Sheffield Bespoke Driveways professional design and installation team work closely with you to ensure you get the perfect driveway or garden. Creativity is the key and no two driveways installed by us are the same, customising to your requirements to your satisfaction is our priority. We take great pride in our customer satisfaction and reputation.
Unlike some companies, we do not employ high pressure sales people.We have completed many projects large and small for patios and driveways in Sheffield & throughout The Midlands. The person who visits and quotes, is the person who will carry out the work, enabling confidence and trust, that all work will be completed to your exact instruction and satisfaction.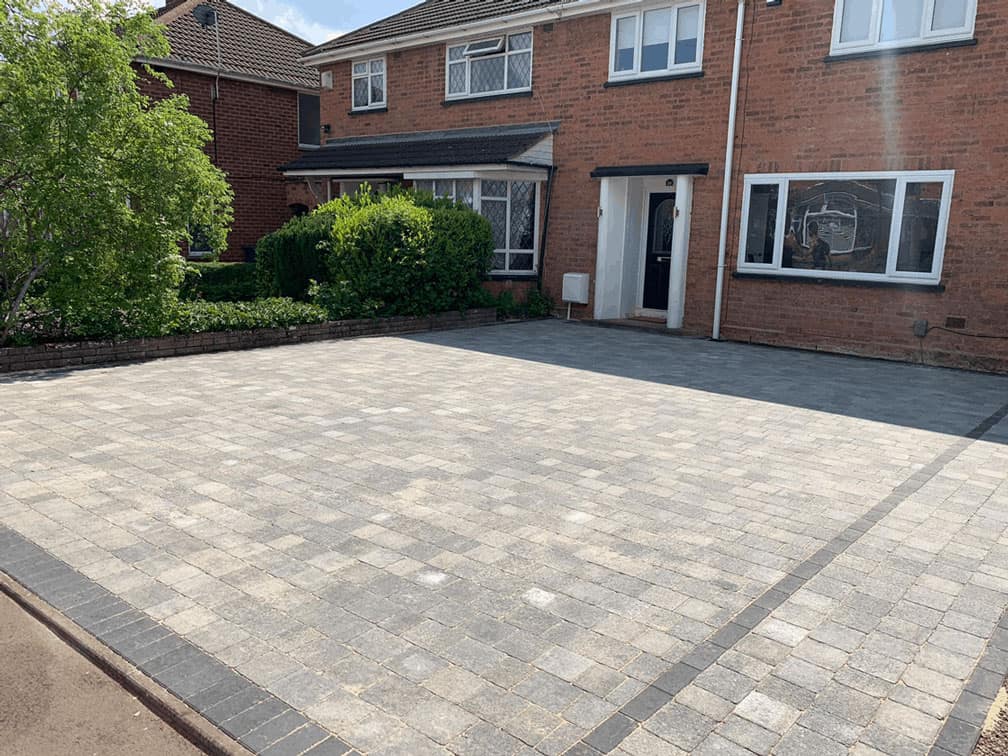 Block Paving in Sheffield
PAVING,  PATIOS,DRIVEWAYS, AND MANY OTHER INSTALLS THAT MIGHT NEED TO BE CARRIED OUT ON YOUR HOME'S EXTERIOR
Block paving is a fantastic choice for your driveway. With plenty of grip they are great in the winter. Block paved driveways don't get slippery when wet and vehicle weight won't crack the stones. Some people think paving slabs is a good option for a driveway, but this isn't recommended – flags can and do crack much easier than block paving. Flagging doesn't stand up to weight very well and can lift. Block paved driveways don't present such difficulties and can readily withstand pressure from even the heaviest of vehicles. A block paved driveway can be laid in a multitude of different colours and designs – the sky is the limit when it comes to the design.
Garden Patios in Sheffield
A patio designed and installed by us can become the focal point of your garden and a central feature combining both elegance and beauty. The addition of a well-made patio can transform your backyard into a warm, inviting outdoor living space. Our brick and stone designs offer a wonderful compliment to the natural beauty of a professionally manicured lawn or garden.
Tarmac Driveways in Sheffield
Tarmac driveways are frequently used for highly trafficked areas and are a popular choice due to their durability and the availability of colours. When installed by professionals they are easy to install and quick to lay. Tarmac is also really low maintenance, practical and economical in terms of the cost for installation. New tarmac is created specifically to endure the surface aggravation of power steering.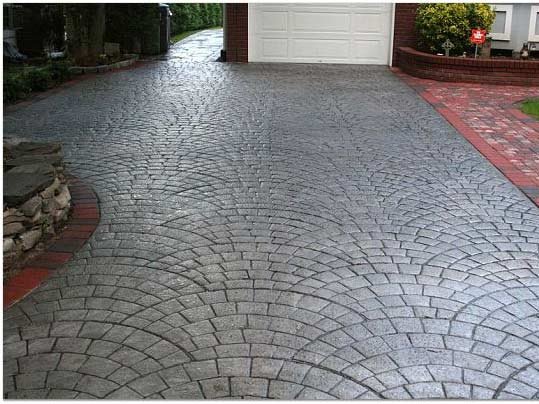 Concrete Driveways in Sheffield
Concrete driveways are a sure fire way to make sure that your car stands on solid ground and that you can protect the lawn around your property. A highly durable and hard wearing material concrete driveways and patios are known to last for many years and can really add some flair to your outdoor space. With the proper care and maintenance you'll be able to enjoy an imprinted concrete driveway for years to come and it will increase the selling price of your house if you choose to move houses.
Resin Driveways in Sheffield
Sheffield Bespoke Driveways offer a wide range of Resin Surfacing Systems in Sheffield which provides a smooth, hard wearing and low maintenance porous/semi porous surface using a range of natural and recycled aggregates. Resin can be laid straight onto an existing surface, i.e. over original block paving or concrete there can be additional costs if a concrete or tarmac base is required to be laid first. It works out as a far more cost effective option than traditional methods when compared to block paving etc. Having laid over 500 resin surfaces for homeowners throughout Yorkshire we are highly experienced contractors of this material for drives & patios & a multitiude of commercial spaces.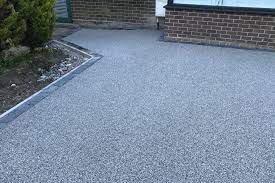 Contact Sheffield Bespoke Driveways
Quotations for driveways in Sheffield are offered free of charge and without obligation, so please contact the trusted team at Sheffield Bespoke Driveways today for more information. Read more about us here.